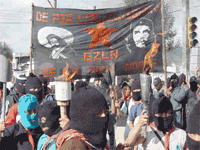 America Latina Al Dia is a magazine-format radio show that consistently includes: news, culture, politics & music.

The news is culled from various sources and deals with stories directly related to Latin America.

We interview members of the Latin American community in Vancouver as well as visiting representatives from NGOs, political movements, social movements and people working on progressive projects in Latin America.
Cafe Rebelde
Dogwood Center, 706 Clark Dr. Hours: 7:00 – 11:00 PM
Entrance by donation




Radio Cooperativa
Vancouver Co-operative Radio, CFRO, 102.7FM is a non-commercial, co-operatively-owned, listener-supported, community radio station.




Telesur

Vancouver Community Network
VCN is a community-owned provider of internet tools and services for sharing the broadest range of information, experience, ideas, and wisdom.