March 25, 2006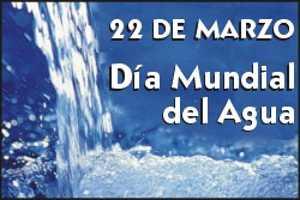 The struggle for water´s defense versus the merchandising of water were the two opposing topics discussed last weekend and during this week in Mexico City.

Hundreds of people from all over the world took part in the International Forum in Defense of Water organized by dozens of popular and grassroots organizations including the Coalition of Mexican Organizations for the Right to Water.

The forum took place in the Telephone Workers´Union headquarters. Then later, during this week the 4th World Water Forum where multinationals, private corporations and financial institutions that benefit from the sale and merchandizing of this natural resource that is our human right took place. As a huge contrast this world forum took place at Banamex´s convention centre. Banamex is one of Mexico´s major banks.



---


RESPECT FREEDOM OF EXPRESSION AND STOP POLICE BRUTALITY

América Latina al Día (ALAD) categorically denounces the Vancouver Police Department's brutal arrest of one of our members while he was covering an event at Britannia Community Centre.

During a peaceful demonstration against the privitization policies pushed by the B.C. government on Thursday, October 3, 2002, ALAD reporter and free-lance photo-journalist Murray Bush was brutally arrested for "assault on a police officer." Murray was strip-searched and detained without charge for more than 24 hours before being given "no association" orders as part of his release conditions. Seven other people, including two minors, were also arrested and taken into custody at the same time.

In response to this event, Gordon Campbell and the Vancouver Police Department maliciously labelled all protesters as "thugs" and the mainstream media echoed these words in their blatantly one-sided and superficial coverage. This slanderous portrayal of concerned citizens exercising their right to peaceful protest was used as a dismissive and demeaning tactic to cover-up police-instigated violence.

It has become evident that the Vancouver Police Department is using its powers to target politically active members of the community in an effort to silence our opposition to the provincial government's repressive policies. América Latina al Día is deeply concerned, and opposes the provincial government's tactic of using the police and the judicial system to intimidate and oppress legitimate civil and social opposition to Campbell's neo-Liberal agenda.

América Latina al Día calls upon all individuals to be alert and vigilant of oppressive police actions and unjust legal processes used against journalists and activists who speak up and take a political stand against oppression and impunity. Please write letters of concern to your Member of the Legislative Assembly (MLA) in Victoria, your Member of Parliament (MP) in Ottawa, and your local municipal representatives. We also encourage you to contact members of the mainstream media to ensure that coverage is balanced and fair.

América Latina al Día is a volunteer collective of women and men from Canada and Latin America, who produce a weekly public affairs program on Vancouver's Co-operative Radio, 102.7 FM, Saturdays from Noon-1:30 pm.

ALAD Collective
alad@vcn.bc.ca
Cafe Rebelde
Dogwood Center, 706 Clark Dr. Hours: 7:00 – 11:00 PM
Entrance by donation




Radio Cooperativa
Vancouver Co-operative Radio, CFRO, 102.7FM is a non-commercial, co-operatively-owned, listener-supported, community radio station.




Telesur

Vancouver Community Network
VCN is a community-owned provider of internet tools and services for sharing the broadest range of information, experience, ideas, and wisdom.