skip to content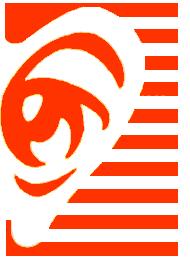 VoicePrint Society
Program Schedule

Program Access

Events & Announcements

Related Sites

Home

VoicePrint BC
turning print into voice
VoicePrint is Canada's 24-hour audio newsstand, providing news, information, and entertainment to those who have difficulty accessing print because they are blind, vision impaired, or otherwise print restricted.

Why not just listen to the radio or TV? For in-depth coverage and the stories behind the headlines, many people rely on print newspapers and magazines. That's where VoicePrint comes in. Hundreds of VoicePrint volunteers across the country record new programs daily, turning those printed articles into an audio format that reaches potentially 6.5 million Canadian households, at no charge, through cable TV, cable FM radio and the internet.

In BC, the VoicePrint bureau in Vancouver has been producing shows since 1994. Its skilled volunteers now record two shows each weekday and three shows each weekend, supported by the VoicePrint Society of BC.

For information on VoicePrint's programs and how to access them, refer to Program Schedule and Program Access.

This website also provides information on upcoming events and related links to other organizations serving the visually impaired community.

This website is hosted as a free service by Vancouver Community Network and is created and maintained by VoicePrint volunteers.