skip to content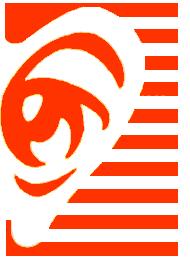 VoicePrint Society

Program Schedule

Program Access

Events & Announcements

Related Sites

Home




VoicePrint BC


Events & Announcements
National Survey: Pollara Inc., a national research firm, is looking for participants in studies on products and services designed for persons with disabilities or those people who live with persons with disabilities. There will be several studies conducted over a two-year period, which may include focus groups, online surveys, or questions over the phone. All participants selected will receive compensation. If you are interested in participating, call 1-888-765-5272 and ask for John Wong, or email him directly at

[email protected]




SAP Access Update: The SAP-TV Audio Receiver is now available through VoicePrint Canada, making SAP access much easier for VoicePrint listeners. With this equipment, one touch provides independent SAP access to VoicePrint as well as to the many described TV shows available through cable networks. More details attached.


Address Change: The Vancouver office of VoicePrint Canada has moved to Suite 701, 808 Nelson Street in Vancouver.


E-mail Change: Please note that the e-mail address for the Vancouver bureau of VoicePrint Canada has been changed to

[email protected]

. If you wish to contact the VoicePrint Society, please e-mail the Society's Secretary.

Events: There are currently no events to list.