skip to content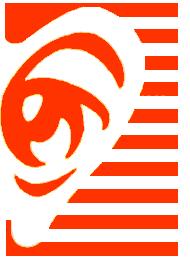 VoicePrint Society

Program Schedule

Program Access

Events & Announcements

Related Sites

Home




VoicePrint BC


Program Schedule

Regular Programming:

VoicePrint provides full-text readings of printed articles, columns, and features selected from over 100 Canadian newspapers, magazines, and periodicals. VoicePrint runs 24 hours a day, seven days a week, including weekends and holidays, with fresh shows daily.

If you miss a show, you can listen to it any time at VoicePrint Canada's new Audio Archive.

From Vancouver, VoicePrint BC produces the following regular programs. All times are Pacific:


The BC Regional Report, Monday to Friday at 1:00 pm. This daily, half-hour collection of articles and editorials focuses on current news and events that have both regional and national interest. Selections are taken from BC's regional newspapers, including the Vancouver Sun, Province, Pentiction Herald, Okanagan, Tri-City News, Burnaby Newsleader, Georgia Straight, Courier, and others.


B.C. Profile, Monday to Friday at 6:00 pm. A great way to switch off your workday, this magazine show looks at the lifestyles and leisure interests of our multi-dimensional province. Articles from magazines such as Western Living, Vancouver, and from the weekend sections of the daily newspapers, will entertain, inform, and inspire you.


West Coast Weekend, Saturday and Sunday (two separate shows) at 1:00 pm. Whether it's feature-length articles on emerging issues or in-depth profiles of the people who make BC what it is, this weekend show provides a sometimes whacky, always interesting, west coast perspective. Articles are chosen from the Vancouver Sun, Georgia Straight, and Courier, among others.


CanLit Condensed, Sunday at 3:30 pm, repeated Tuesday at 7:00 pm. Reflecting Canada's vibrant literary scene, this weekly half-hour features dramatic short stories, serialized novels, witty essays, sublime poetry, and even the occasional word-game, all selected from Canadian publications such as the leading literary magazines Geist and subTerrain.

A full schedule of all of VoicePrint's programs, including program synopses, is available from the VoicePrint BC office or online at VoicePrint Canada's national website.