Chehalis Talent Lineup for 2023
Stringrays (Not yet confirmed for 2023)


Stringrays is an inimitable trio of musicians with a shared interest in exploring great fiddle tunes. Their playing is fueled by a love of the living tradition of New England fiddle music and its cousins. Expect dynamic, lyrical improvisation and fresh, dance-inspired interplay. They are: Max Newman on guitar, Rodney Miller on fiddle, and Stuart Kenney on bass.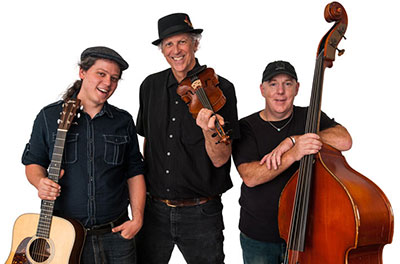 Rodney Miller was designated a "Master Fiddler" in 1983 by the National Endowment for the Arts, Max Newman has been surrounded by traditional music and dance from an early age, often playing alongside his dad for local contra dances and enjoying Irish music sessions, and Stuart Kenney lives for music, so much so that he plays in two bands, both Tidal Wave and the Stringrays!
These players are exponents of traditional fiddle tunes old and new. Each moment of performance is fresh, surprising, nuanced, and excellent.
Information on the band's whereabouts and album is available at: stringraysmusic.com.



KGB

No security clearances are required to enjoy Seattle's KGB. With fiddle, mandolin, guitar and piano, KGB creates subversive music, lulling the unwary with traditional New England contradance tunes, then jumping off into Balkan modalities, tango riffs and bluesy jigs. Claude slides from growling grooves to impossible high notes on the fiddle. Dave creates percussive energy and dazzling riffs on anything with strings. Julie explores the emotional range of the keyboard from majestic to down and dirty.

Claude Ginsburg's violin melts, swings, growls, soars. He infuses KGB's music with passion, rhythm, hitting notes high on the fingerboard with power and sweetness. Claude deftly inserts elements of Klezmer, Latin American, jazz fusion and French Romantic music into New England fiddle tunes, while years of contradance playing keeps his music connected to the dancers.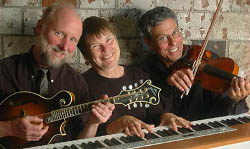 Dave Bartley strikes sparks with his wicked mandolin, driving guitar and lush cittern. He glides from melody to harmony to rhythm to counterpoint, throwing in rock riffs, cross-rhythms, classical motifs and Eastern tonalities. Dave has a more long-winded biography here.
From beater pianos to concert grands, Julie King fully exploits the percussive range of seven octaves. Her piano style is driving, richly chordal, providing KGB's music with emotional tension. Julie has been the rhythmic backbone in numerous bands for over 15 years.


Lisa Greenleaf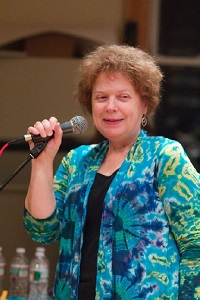 Lisa Greenleaf calls regularly in the Boston and New England areas, and has been a staff member at dance camps and festivals throughout the country and beyond. Her specialties include traditional and contemporary contras of all challenge levels, shapes and sizes, and callers' training.

Lisa likes to emphasize community and communication in her workshops, guiding participants to get the most out of their dancing or calling experience. She has a keen interest in understanding group dynamics as well as the power of positive leadership.


Wendy Graham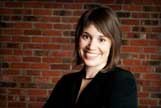 Wendy Graham is a self-described "dance maniac" who serves up delicious and nutritious dances for all with infectious enthusiasm and a smile. Wendy hosts regular folk and social dances (including Latin, Swing, Blues, Country Western Two Step, and Waltz) in Durango, Colorado. She also calls community dances, dance weekends, and dance weeks throughout the U.S. and abroad. She has been involved with folk music, song and dance for over twenty years.