Registration normally opens in early April.

Check back here in spring 2023 to access the online registration form.
After completing the registation form, you must submit the full payment. Please see "Ways to Pay," below.

Register before July 31st to save money!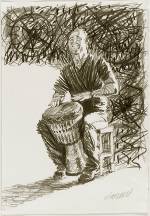 Registration Fees
Early registration (until July 31st):
Adults 30+: $150.00
Ages 11-29: $100
Age 10 and under: Free!

From Aug. 1st:

Adults 30+: $175.00
Ages 11-29: $125
Age 10 and under: Free!
Important Notes
The full fee is required to reserve your space. Please do not send deposits or postdated cheques.
Your full fee must be sent digitally or postmarked by the early registration deadline to get the early rate.
CDSS Members: You save $5 - please deduct from your camp fee when sending payment.
Ways to Pay
Note: The dollar amount of your payment is the same for either US or Canadian currency.
Cheque


Mail your cheque for the full amount to Vancouver Country Dance, 2984 Turner St., Vancouver, BC. V5K 2G7.
We can accept US dollar cheques written on US dollar bank accounts, and Canadian dollar cheques written on Canadian dollar bank accounts. Our bank does not accept "Canadian dollars" written on a US dollar bank account cheque.

PayPal


Send a "friends and family" payment to

[email protected]

.
If you do not have a PayPal account, visit PayPal.com (U.S.) or PayPal.ca to create one.
Confirmation of Acceptance
Applications are accepted in the order received. Accepted applicants will receive a confirmation email with weekend information.
Cancellation Policy
Cancellations received up to one month before the weekend (until Aug. 18): Full refund less a $25 administration fee.
Cancellations received Aug. 19-Sept.14: Refund less a $50 cancellation fee if we can fill the vacated space; no refund if your space is not filled.
Cancellations received after Sept. 14: Sorry, NO REFUND.
Volunteering
Every year, we count on the generous contribution of time and energy by our dancers to pitch in and make Chehalis a great weekend. Sign-up sheets will be available near the hall front entrance at registration. Please sign up for a volunteer task on arrival.
Donations
We welcome donations to the scholarship fund to help offset the discount given to dancers under 30: the next generation of dancers we like to encourage to attend the weekend. Simply write the donation amount on the registration form, and include it with your registration.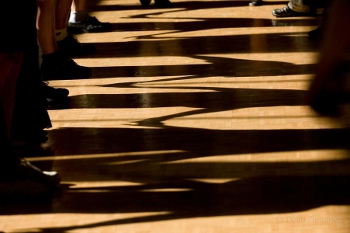 Photo by Doug Plummer.