Pacific Parklands Foundation raises funds to support and sustain the 21 regional parks, park reserves and ecological conservancy areas that make up the regional parks system. To find out more about the PPF and the projects it supports, go to the PPF website.
You can also contact the PPF's executive director, Denise Coutts
• by email
• by phone at (604) 451-6168 or
• by fax at (604) 432-6296.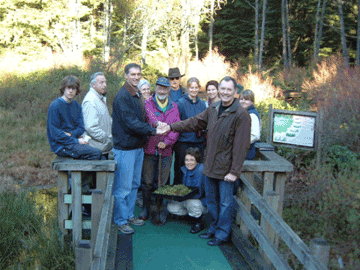 Pacific Parklands Foundation brought together partners from the community and business to install a boardwalk through Camosun Bog in Pacific Spirit Regional Park.