Would you like to become a partner for Sista'Hood 2007?

As a non-profit, youth-driven, grassroots festival we rely heavily on building strong relationships of mutual benefit with our local community. Every little bit helps! Becoming a Sista'Hood Sponsor today will help to ensure that we can continue to celebrate and create space for women in the arts for years to come. Please consider supporting the Sista'Hood Celebration.

There are several levels of sponsorship with commensurate recognition and exposure. Please contact Gisele da Silva if you are interested in developing a partnership for the 2007 festival.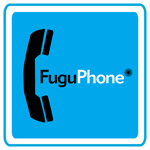 Raffle Sponsors

10 000 Villages
Barefoot Contessa
Beansprouts
Beehive
Black Dog
Bodacious
Burcus'
Drive Organics
Dutchgirl Chocolates
Electro Lady Lux
Eugene Choo
Havana
Jean Queen
Knotty Boy
Luna Pads
Motherland
People's Coop Books
Rhizome
Slickity Jim's
Twigg and Hottie
Virgin Mary's
Wazubeez