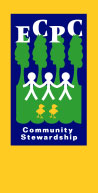 Vision:

When concerned people want to work together to provide effective stewardship in a public space, they need to be clear about their objectives. This is a responsibility that the Everett Crowley Park Committee takes seriously, for itself and in terms of how it interacts with the Parks Board and with other park users.

With the help of the Evergreen Foundation in 1994-1996, the ECPC formalized its mission statement as

"To encourage stewardship of Everett Crowley Park as an urban wilderness".

This mission fits closely with the original reason the committee was formed by the Champlain Heights Community Association, and builds on the Parks Board's interest in having the park be designated as a nature park in the densely populated southeast corner of the city.

The following ECPC sub-objectives were developed in a later public workshop in October 1996, and were revisited and reaffirmed by the committee and community members in 2002.

1. Park Maintenance: Manage the park so as to serve its human users while restoring natural habitat
2. Recreation: Support low-impact recreational activities which are appropriate for a natural park setting
3. Nature Education/Appreciation: Assist people to understand the natural processes behind the park's regeneration, and to appreciate and support the possibilities for improved ecological integrity
4. Habitat Rehabilitation: Improve the habitat of the park so that it supports a healthier mix of plants and animals
5. Larger Ecological Context: Act with reference to local, regional, national, and international environmental challenges and projects

The formal ECPC mission statement and sub-objectives are very useful as reference points in our work, providing guidance and integration for ECPC as it seeks to balance the interests of people and nature in the park. They also help ECPC prioritize issues to better serve our mission statement, to develop a strong identity with the public and the Board of Parks and Recreation, to better represent the community, to attract new membership, and to get things done!



Girl Guide Planting 1999

A retirement present to longtime park steward and ECPC nature nut Mannfred Hagen

Volunteers built this map kiosk at the Kerr Rd. entrance.