2017 talent:
Syncopaths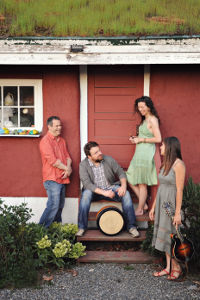 From dance floors to concert halls, the Syncopaths bring a fresh, contemporary spin to music and songs rooted in the Scottish, Irish, and American folk traditions.
Evolving beyond their contra dance origins, they are creating a "chamber folk" sound characterized by the compelling, rhythmic interplay of fiddle (Ryan Mc Kesson) and mandolin (Ashley Broder), rich vocals (Christa Burch) and unexpected colors and rhythms from the piano (Jeff Spero) and bodhrán (Christa).
Equally at home with pulsing, high-energy dance tunes and beautiful, contemplative songs, they ably stretch melodic boundaries while keeping a steady, compelling, danceable beat.
Visit the Synchopaths at: www.syncopaths.com or on Facebook.

Larry and Audrey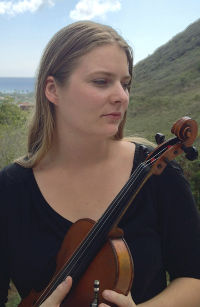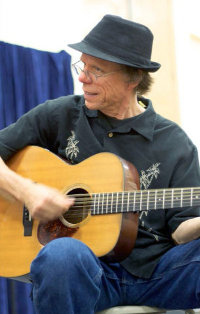 Declared a "guitar genius" by Sing Out Magazine, Larry Unger (guitar and
banjo) joins fiddler Audrey Knuth for an unforgettable weekend full of
stirring dance experiences.
A Boston based duo playing for contra dances and concerts, Larry and Audrey are known for their exhilarating tunes with driving rhythms. Their music features Larry's original fiddle tunes as well as American and Celtic tunes with elements of other traditions including swing and blues.

Visit Larry and Audrey at: http://www.audreyknuth.com/larry-and-audrey

Seth Tepfer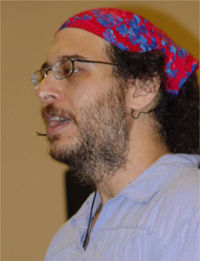 Seth Tepfer's warm enthusiasm is contagious, and gets everyone moving, smiling and having a great time. Famous for his infectious energy, his short walk-throughs, and his "hash-contras," Seth's calling ensures all at the dance finish the evening happy and eager to dance more!
Known as "Atlanta's Dance Magician," Seth has been calling since 1997 for a total of over 500 gigs, delighting dancers across the US and Canada, in Costa Rica, and in the Caribbean. Visit Seth at: http://www.dancerhapsody.com/calling/calling.html

Gaye Fifer

Gaye Fifer's easy smile and delightful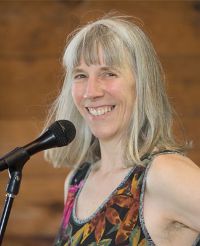 sense of humour, combined with her
clear and concise instructions (she is a teacher by profession) put dancers
at ease and set the stage for a great dance experience.
An active dancer herself, Gaye understands the subtleties of transforming every dance into an ultra satisfying experience for everyone on the floor. Hailing from Pittsburgh, PA, Gaye calls contra dances throughout the U.S. and Canada. She is much in demand for her contra-style waltz workshops, and has a
passionate interest in organizing to support dance communities and their
leaders.