2018 talent: Hands across the border
Peach Jam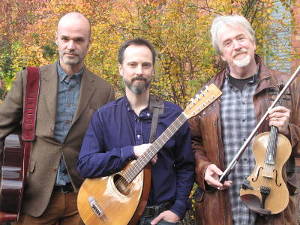 A traditional preserve made from a secret recipe in Ottawa, Ontario, Canada, Peach Jam blends old and new world varieties of fruits of the ancient tune tree. Chunky in places, smooth in others, sometimes tart, but always sweet, James Stephens (fiddle, mandolin), Paul Hawtin (guitar) and Duncan Gillis (cittern, whistles, bagpipes) serve up their super delicious contra confection morning, noon and night - a whole weekend of culinary and contra delight.

The Dam Beavers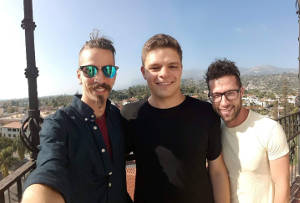 We welcome Ben Schreiber (Missouri) on fiddle and Scotty Leach (Boston) on piano back to the northwest. Ness Smith Savedoff (Portland ME) on drums joins them in a new combination: The Dam Beavers - who have dammed up a geographically eclectic river of old and new tunes to create their own unique contra dance pond right here in BC. Dive in and enjoy contradancing to their way-cool music.


Lindsey Dono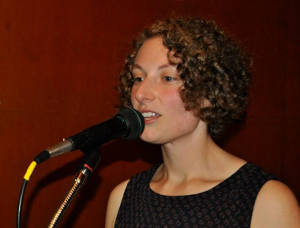 Northwest mainstay Lindsey Dono hails from Tacoma and delights in traveling to share her love of dance with an ever-expanding "contra family."
Known for her clear, serene and sunny instruction, Lindsey transforms newcomers into avid regulars, and enchants veterans with her sophisticated programming.
A dancer for more than twenty years, Lindsey incorporates her knowledge of waltz, lindy hop, blues, jazz, and ballet into her workshops.

Bev Bernbaum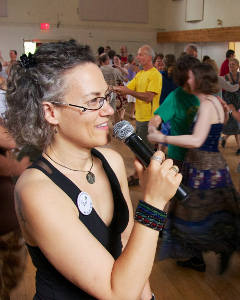 By day a computer consultant implementing information systems in healthcare organizations, evenings and weekends Bev is in demand as a contra caller in her home town of Toronto Ontario, Canada, the US, New Zealand, and Denmark.
She calls dances she loves to dance herself and is always on the lookout for interesting figures or formations to add in and mix things up. Her easy going, straight forward style, clear voice, and calm manner make contra dancing a pleasure for all.