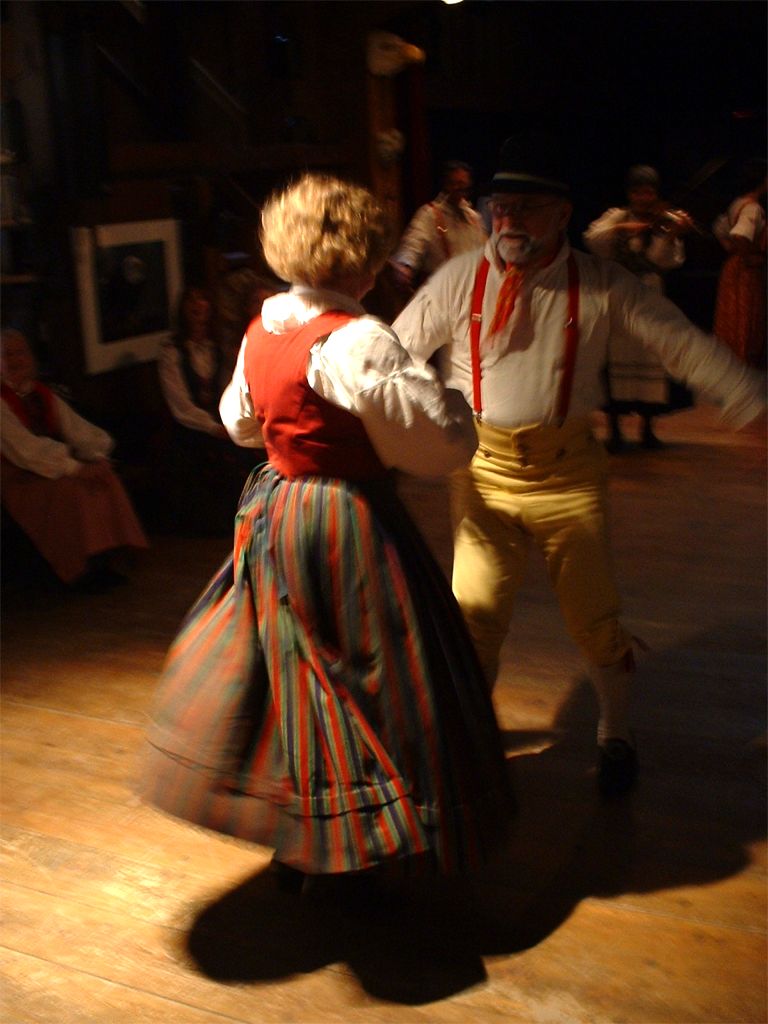 Dance performances
All members of the Scandinavian Dancers are welcome to join the performance group which dances in traditional folk costumes at a variety of cultural events.

For performance bookings, contact scandi@vcn.bc.ca.
We're taking a bit of a break this year. Our only performances for the spring/summer of 2012 are listed below. You can have a look at the schedule for 2011 to get an idea of what kinds of performances we do.

Sunday
June 10, 2012
noon-ish
Dania Fair
Country fair at the Danish Rest Home. Dancers rehearse at Danish Church at 11:30, perform around noon inside at this public event. Times to be confirmed
June 23/24, 2012
Saturday/Sunday
Vancouver Midsummer
At the Scandinavian Community Centre. Public fair and performance. Dancers meet at 11:30 Saturday to participate in the parade, then perform at 2:30.
August 30, 2012
Thursday
PNE
Public performance by our dancers and musicians at the Pacific National Exhibition, at Hastings and Renfrew. There is an admission charge for the public to enter the fairgrounds. Meet at 6pm, perform at 7pm for 45 minutes.
This page was last modified on January 3, 2015.
Copyright (c) Scandinavian Dancers of Vancouver, BC Society.