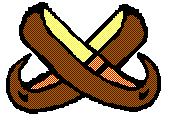 Vancouver Finlandia Club sponsors children and adult folk dancing groups, language lessons for children and adults, annually grants scholarships and holds numerous social events throughout the year.
Vancouver Finlandia Club members in Canada receive a free subscription to The West Coast News. The current subscription rate for others in Canada is $40 and those abroad $50 annually for this monthly publication which is subsidized by the Vancouver Finlandia Club. The publication is prepared in PDF format for printing and a web archive is linked here.
For a paid subscription to The West Coast News or to supply material please email Marja-Liisa Hassinen the editor.