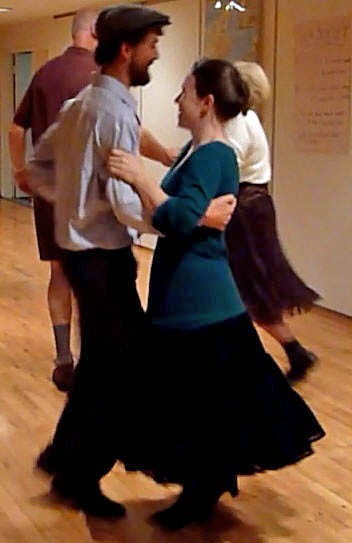 Welcome !
Want to dance?! Are you --
Fascinated by ballroom? Intrigued by contra? Wondering how they dance in cool, cool Scandinavia -- Sweden, Denmark, Norway, and Finland?
Of course you are -- so come dance with us!
Basic ballroom techniques and couple dances with a special Scandinavian flavour, spiced with lively set and pattern dances that take you many steps beyond contra.

Swoop, swirl, and dance with "svikt" -- that characteristic Scandinavian bouncy spring.

Unforgettable music that won't let you sit still.
We meet every Wednesday evening, September to April.
Couples and singles welcome. Musicians welcome too! We're not all Scandinavians, but we all like Scandinavian dancing.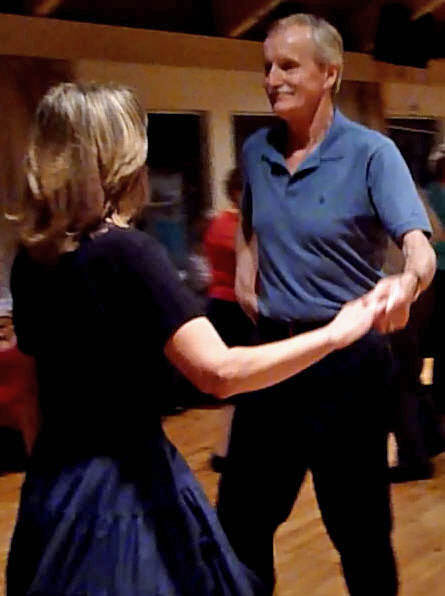 Upcoming events for the next session
Dancing resumes at Victoria Drive Community Hall January 9, 2019
Dancing continues weekly at the Scandinavian Community Centre, except for 2nd Wednesdays, which are at Victoria Drive Community Hall.
Live Music Night at Victoria Drive Community Hall March 13, 2019
Spring Equinox Ball March 23, 2019






This page was last modified on February 21, 2019.
Copyright (c) Scandinavian Dancers of Vancouver, BC Society.