Welcome to Pikku Purpurit's Home Page
Pikku Purpurit is a Children's Finnish Canadian Folk Dance Group sponsored by the Vancouver Finlandia Club.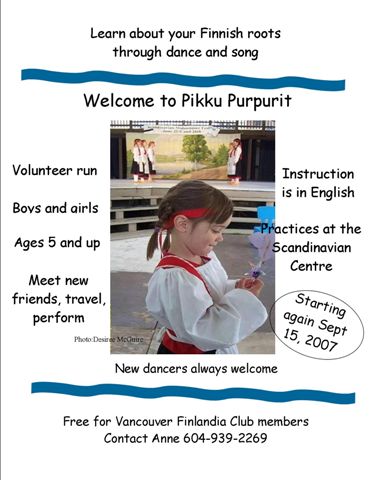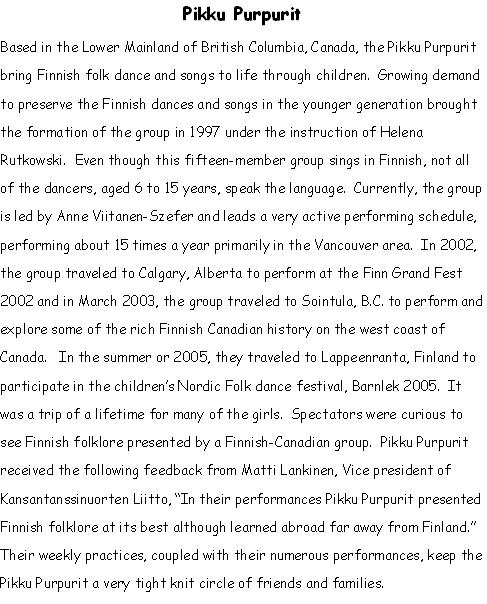 See our picture Gallery from EuroFest 2007 .
We invite children who are interested in Finnish folk dancing to consider joining the group. For more information about the group or how to book them for performances, please phone Irene Turner at (604)597-3895.
Pikku Purpurit is preparing for its participation at Finnjoy in Toronto,
Ontario this June.
http://finnjoy.com/
Donations to Pikku Purpurit are gratefully accepted. Donations of ten
dollars or more made via Finland House Society are eligible for a tax
receipt. Donations of $50 or more will include a thank you gift of a sauna
peflet, bench towel.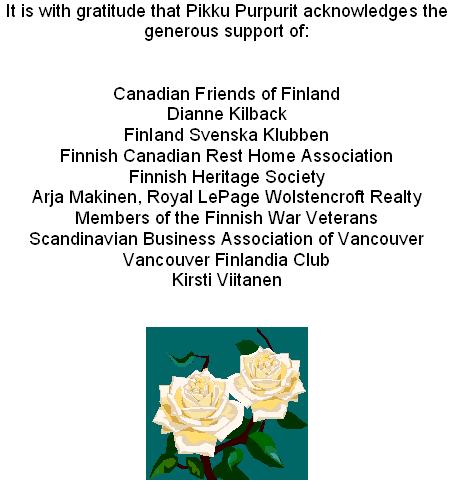 Finland House Society
Scandinavian Community Centre
6540 Thomas Street Burnaby,BC V5B 4P9
A big thank you to all our supporters.