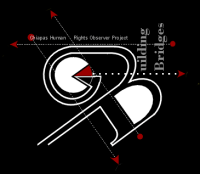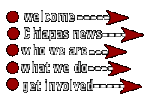 WHO WE ARE
The Building Bridges in Chiapas Human Rights Observer Project
The indigenous and marginalized people of the Americas have survived centuries of injustice and human rights violations. Further marginalization is currently occurring as neo-liberal economics and global trade policies such as the North American Free Trade Agreement (NAFTA) are implemented. Such economic agreements have proven to harm the bulk of the population. The poor get poorer, while the rich become richer.
To take action against further injustice the indigenous people of Chiapas, Mexico, have formed the Zapatista National Liberation Army (EZLN). On January 1, 1994, the day NAFTA went into effect, the EZLN occupied several towns in the southern state of Chiapas. The Mexican government responded by sending the army to surround and occupy the towns and villages where support for the Zapatistas is the strongest.
At present, after heavy international pressure, and increasing internal discontent, the Mexican government is negotiating with the EZLN to bring peace, democracy, access to land and the basic necessities of life to the poor and indigenous people of Mexico.
The Mexican government has agreed to many of the demands of the indigenous people, but has yet to implement them. Meanwhile, the Mexican military and other clandestine para-military groups continue to harass the people of the occupied areas with numerous violations of human rights and constant indignities. The communities of Chiapas affected by the conflict have requested the presence of observers to be present in communities and act as Human Rights Observers
International Volunteers are working with the Fray Bartolome Human Rights Centre and Enlace Civil in San Cristobal de las Casas, Chiapas. Volunteers live in rural communities in the areas of conflict, in order to observe and report any human rights abuses, and to act as a deterrent to violence.
Building Bridges Vancouver is a group of volunteers who are interested in justice for communities in Chiapas. We are working to support the activities of the Fray Bartolome Human Rights Centre and Enlace Civil in Chiapas.
We are looking for dedicated individuals who are interested in volunteering as human rights observers in Chiapas or the equally valuable support work in Canada.
To recruit, screen and support volunteer observers;
To inform and educate the general population about the situation in Chiapas, and
To raise funds to support the work of the Fray Bartolome Human Rights Centre and Enlace Civil.
If you are interested in any aspect of this project, or for more information, please contact:
Maryann Abbs / Eric Doherty at (604) 877-1223
or e-mail us at:
building@vcn.bc.ca