---
Updated April 28, 2004
Report of the "Caught in the Web":
2004 BCPOA Conference
March 27-29, 2004. RCMP Pacific Region Training Centre
Rapporteur, Kelly M. Bohl
Mocha Java Computer Services http://www.mochajava.ca
Partnerships Involved with BCPOA:
STAPLES Business Depot

The BCPOA is pleased to have formed important partnerships with the RCMP
and with the

UCFV has been helpful in providing assistance with registration at the conferences and with providing distinguished speakers for conference sessions. Other partnerships include the BC Criminal Justice Association and Corrections Canada.
We are especially Pleased that we received a Grant from:
Pacific Region

National Joint Committee

NJC

National Joint Committee

Of Senior Criminal Justice Officials
To Sponsor Judge (Retired) Barry Stuart
Click HERE for more information on the National Joint Committee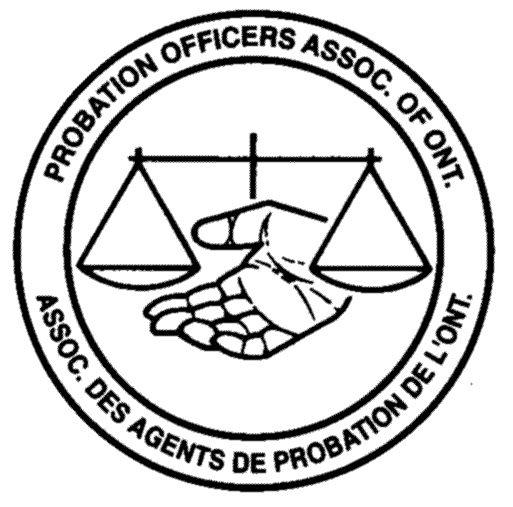 We also gratefully acknowledge the financial support of our colleagues on Ontario:

The Probation Officers Association of Ontario.
---
Morning Session - Judge Barry Stuart
JUDGE BARRY STUART'S professional interests have always centered on decision-making processes, conflict resolution and the design and development of consensus building processes.
Judge Stuart's law career began at Queens University, from which he graduated in 1969. That year he won the silver medal for finishing second in his class. He then went on to do post graduate work at the London School of Economics and at the University of Michigan, where he studied International Law and Public Dispute Problem Solving. He has practised law with a neighbourhood law clinic in London, England, a public interest group in Nova Scotia, and with the firm of Shrum Liddle and Hebenton in Vancouver. Judge Stuart went on to develop an international reputation. He left his mark in Papua New Guinea, South Africa and Indonesia. In Papua New Guinea, he was involved a wide range of issues, including constitutional law, self-government, resource management and community development. From 1973 to 1977 he served as counsel for the Cabinet of the newly independent state of Papua New Guinea in their central planning office. In 1983 he returned to serve as co-commissioner of the Papua New Guinea National Law and Order Study. His work earned him the Independence Medal of Papua New Guinea.
In the Yukon, Judge Stuart is well-known for his work as the Chief Negotiator for the land and self-government treaties. On the bench, Stuart has been committed to the exploration of new and innovative ways to address the challenges faced by the justice system. His landmark decision in Regina versus Moses provided a key framework for the use of circles in sentencing offenders in Criminal Code matters. Regina versus United Keno Hill Mines, written over twenty years ago, remains a leading authority on sentencing for environmental offences. These judgements, and many others, are referred to by courts, academics, governments and organisations around the world. In the Yukon, they are must-reads for lawyers.
Judge Stuart has also imparted his knowledge to others through his many teaching endeavours. He was an assistant and associate Professor of Law at Osgood Hall and Dalhousie Law School respectively, and a visiting Professor at the University of Waterloo and at the Nova Scotia College of Art and Design. Throughout his career, Judge Stuart was a sought-after lecturer on such topics as conflict resolution, mediation, consensus decision making and environmental law. At home, he has been instrumental in the training of Yukon Justices of the Peace.
One study conducted by Judge Barry Stuart in Canada in 1996 indicated that recidivism was less likely among offenders who had participated in circles than among offenders who were processed traditionally (Stuart, 1996). Those who have been involved with circles report that circles empower participants to resolve conflict in a manner that promotes sharing of responsibility for outcomes, generates constructive relationships, enhances respect and under-standing among all involved, and fosters enduring, innovative solutions.
For twenty-five years Judge Stuart has dedicated himself to serving the people of the Yukon, and Yukoners will benefit for years to come from the legacy of his work. He now moves on to a new sort of career. Judge Stuart recently married and is recovering from the birth of twins.
Mostly he prefers to fish or at least work in places where the fishing is to dream about.
---
Putting the Community back into Community Corrections
Judge Stuart described that he is interested in working to make changes in the current adversarial nature of our justice system
Judge Stuart talked about his first mentor in the justice system who was a probation officer, and believes that P.O.'s have to be problem-solvers
Firmly believes that the court process and prisons need to stay, but that the criminal justice system as we know it has to be used as a last resort
Community justice needs to be given the resources and funding in order to make it happen
Doesn't cost more money, but the funds need to be re-allocated to these initiatives
Topics to be covered:
What the public wants out of the Criminal Justice System
What these changes mean for Probation Officers/Parole Officers and the bureaucratic structure

Changes that are happening now in corporate America
Moving from top-down structures in order to encourage and nurture creativity and innovation

Probation

Probation Officers need to lead the change
Are positioned best to do so by their linkage to communities
Take justice in a different direction
Policing has made great changes in how they do their jobs
Need to re-engage the most influential means of social control: peer groups
There needs to be greater partnership between the justice system and the community

Communities need to take on the responsibilities of dealing with social problems
The community needs to participate together and find common ground on difficult issues
People involved in sentencing "circles" learn to recognize the real issues involved when individuals engage in criminal behaviours
** Greek saying: Once you start voting for things, democracy is dead.
Appreciative Inquiry Exercise - new technique being used in Corporate America
break up into groups of 2
one person interviews the other about a conflict that they were involved in
ask 4 questions:
What was the most satisfying experience you had in dealing with a conflict?
What were the factors that made it a satisfying experience?
What did others contribute to those factors?
What did you contribute to those factors?
Experiences and interviews show that changes in an individual (treatment, etc.) don't mean anything if they are returned to the same environment or community where the negative behaviour occurred in the first place
Key Factors

working out a plan collectively
different setting
sense of community
shared responsibility/risk
meaningful conversation
inclusive
common purpose
meaningful outcome
out of the box
respect
patience
continuity
recognition
self-confidence
sense of caring
reintegration

Others' Contributions

positive attitude
shared ownership
wealth of experience
trust from the youth involved

Your Contributions

collective resolution
risk-taking
listening
push for innovation
putting your heart into your efforts makes interventions more successful
"big picture" caring; caring about the long-term goal or the larger issue
"failing forward"; recognize the progress that was made before the slip
Books suggested
The Fifth Discipline, Peter M. Senge
The Intelligent Organization, Gifford Pinchot, Elizabeth Pinchot (contributor)
turning corporations into learning institutions
creating space for people to be comfortable
make people feel like they belong and give them a sense of community
building a sense of community
shared responsibility or risk

great community programs exist, but they don't get referrals or participants
police need to take the risk to send people to alternate measures or diversions
shared decision-making

need more options at the beginning of the response to the infraction

not all responses need to be adjudicated in court only

communities and families need to take responsibility for the issues going on in their situations
people are realizing that they need to become more involved again
polarity map: people think that there is one side or the other to an issue, but are now learning that there is value in both sides
values

people all over the world have the same personal values
conflict makes people leave their values behind
conflict resolution is about creating space for people to discuss difficult issues in terms of values
Example of out-of-the-box thinking:

Dennis Maloney, Oregon
young offenders were all sent to a state facility costing $75-80K per year
from 1998-2001 the
Deschutes county made money by not sending young offenders to the state facility
Maloney partnered with community groups to arrange for the offenders to help build housing and parks in the community, and the crime rate went down
The youth took pride in their work and a sense of accomplishment in what they contributed to their community
the business community needs to become more involved in community justice initiatives
trade community justice skills for business community resources
democratizing the business decision-making processes contributes to a sense of belonging for those involved
the "Good Idea" test

if it works, does it benefit us?
If it doesn't work, will it kill/harm us?
Innovative ideas can't be duplicated
don't copy another community's idea
each community needs to come up with their own solutions that fit for their individual community, situations, and needs
What does the public want?
the public knows that jail doesn't work
they want safety
accountability
reparations
treatment/education of the offender
involvement in the decision-making
From offenders, they want:
acceptance of responsibility
understanding of the harm their actions have caused
apology
repair the harm
community involvement and recognition for positive changes or efforts
The court system should not be a monopoly
don't abolish probation jobs, re-cast them and change the job to reflect the changes in how we deal with offenders
remote communities in the Yukon would supervise and support the individual, not just the probation officer

community ownership to a decision helps them feel connected to it and want to make it work
widen the community net

every teacher, counselor, etc. sees kids on the edges of real problems
we need to support families in dealing with youth without giving up on them
Probation needs a higher profile!!!
capacity to take leadership roles
less influence from officials
more community influence
better remuneration to do what they're good at
freedom to be innovative
remuneration based on experience, skills, and contributions
be entrepreneurial; the community will give back respect, recognition, and the resources to help you do your jobs better
---
Afternoon Session - Caught in the Web: Crime and the Internet
Facilitated by Merlyn Horton, SOLO

Merlyn Horton Executive Director, .

Safe On Line Outreach Project (SOLO) Ms Horton was awarded the Myrtle Everett, 2003 Outstanding Woman of the Year Award last night. This Award recognizes Horton's contribution to youth work, community education and activism regarding the sexual exploitation of children and youth.

The Safe OnLine Outreach Society (SOLOS) is a charitable non-profit society that is attempting to respond to the alarming issue of child pornography and online sexual exploitation through education and awareness initiatives aimed at youth serving professionals, parents and youth. During the first year of operation, Horton has traveled internationally to deliver presentations and workshops to a wide variety of audience. Over 800 professionals saw presentations based on the "Introduction to Online Sexual Exploitation" curriculumto address the emerging issue of sexual exploitation of youth on the Internet. Grounded in the United Nation's Convention on the Rights of the Child, SOLO's goal is to create educational material for professionals who serve children and youth and make them aware of the risks to young people on the Internet. SOLO develops specific curriculum for youth-serving professionals in the law enforcement, educational, social service and crisis response fields.
British Columbia SEY List This group is for British Columbians, and others to network and share resources regarding the sexual exploitation, online or offline, and in cities and isolated villages throughout our province of our children, boys and girls. We are professionals and volunteers dedicated to protecting and preserving our young people's sexual health and their spirits.
http://groups.yahoo.com/group/bcseyelist/
the internet has changed communication
adults are more frightened about what's happening on the web than young people are
Issues to be Covered

child porn

luring/trafficking

child sex tourism

law enforcement

training

collaboration

resources

ID theft

Counterfeiting

digital influences

youth viewing porn

"cam girls"

child modeling sites

changing youth culture

multiple representations

of self-- parents

online bullying, slander,

threats

street sex trade

legislation

pedophile online communities

C.P. victim ID

C.P. viewer ID

Pedo's Anonymous

Education

Public

Professionals

youth
James Crooks

Manager within the

PriceWaterhouseCoopers Technology & Security

James Crooks BSc-CS CISSP CISA I.S.P. is a Manager within the Pricewaterhouse Technology & Security practice, and has worked in the IT Industry for over 30 years with the last 15 years implementing and evaluating encryption and security systems. He is a Certified Information Systems Security Professional (CISSP see

http://www.isc2.org), a Certified Information Systems Auditor (CISA see http://www.isaca.org), as well as an Information Systems Professional (I.S.P. see http://www.cips.ca). James is thoroughly experienced in strategic security and network planning and implementing his security and network designs.

He is responsible for the delivery and development of services that include eCommerce/eBusiness application security testing, wireless security, computer forensics, platform security diagnostic services, penetration testing, enterprise network security reviews, and security architecture design.

He has been involved for a number of years as a part-time University lecturer, teaching courses in Computer Forensics at BCIT, as well as e-Commerce Security and Managing Information and Network Security at UBC Cont-Ed. James is a long-time volunteer for the VPD Citizen Crime Watch Program as well as serving on the board of the Vancouver Crime Prevention Society (

http://www.vcps.ca) - James developed the new VCPS Web Site.

IT/ISSA professionals want to give back to the community

"we're solutions looking for a problem"
"white hat" hacking; testing corporate web security
---
Debbie Acton

Canada Customs

Debbie has been with Canada Customs 22 years, 15 of them with the Investigations Division. She was trained in the art of computer search and evidence recovery 6 years ago and have been taking part in searches and seizures during the execution of search warrants ever since. is an investgator for Canada Customs and involved in search and seizure of computers under search warrant as well as examining computers detained at border points. She has expertise involving laws around the import and export of goods, including prohibited electronic items. So far, this does not include bits of data imported/exported over a wire (that would be covered under distribution in the Criminal Code rather than the Customs Act) but rather electronic items on physical media like diskettes, CDs, hard drives. She is also involved in searching for/maintaining and preserving computer evidence.

computer search & evidence recovery
fraud investigation
started investigating laptops & computers crossing the border
developing a tech-friendly CD-ROM to detect contraband images

Canada Customs interested in reports of missing and exploited children who may be crossing the border
---
Vello Kleeband

Vancouver Police Department

Detective-Constable Vello Kleeband is a 29 year veteran of the Vancouver Police Department. He has worked in numerous areas of policing including: various patrol areas, communications, surveillance, traffic enforcement and as the coordinator of the VPD Citizens' Crime Watch. In November 1999, he assisted with the creation of the two person VPD Computer Crime Unit.

His current duties include investigating financially based computer crimes related to the Internet, providing technical support to other investigators on computer and Internet investigations, investigating intrusion complaints and the seizing and forensic examination of computers. He has worked closely with numerous other agencies on multi jurisdictional investigations related to the Internet. He is often called upon to provide information and give presentations related to Internet use, safety and Identity Theft to a variety of audiences. He is currently the First Vice President of the British Columbia Crime Prevention Association and continues to provide training to police and crime prevention volunteers on crime watch patrol, Stolen Auto Recovery and surveillance techniques.

involved in computers for a long time
Computer Crime Unit
Expertise in internet crime & exploitation
Vice-President BC Crime Prevention
http://www.bccpa.org
Developed computerized "Hot List" for auto theft
Need for crime prevention & education

"phishing" - spam emails from "banks"; the link takes you to a mirror website to collect your banking and security information
---
Gordon Ross

-Security Sensei: creator of Net Nanny

Gordon Ross career spans 30 years as an award-winning Internet filtering pioneer, Biometric technology, Computer security, and telecommunications engineer and an internationally sought-after speaker. He is a firm believer that education, combined with effective technology solutions, proper funding and training for law enforcement will ensure that the Internet and the digital world remains an open, safe and helpful place for the global community.

Since 1993, Mr. Ross has lead development of Internet and Biometric security products and established a solid market and brand leadership, beginning with the industry's first filtering product in January 1995 - Net Nanny. Since then, he has expanded the development of Filtering and Biometric and other security technology to perpetuate his mission of providing powerful tools that give users options and flexibility in protecting their Digital Information, Intellectual Property, and Privacy.

Mr. Ross is an expert on issues concerning the Internet, privacy, security, and child safety. He has testified before the Congressionally appointed COPA Commission on filtering technologies, assisting the Commission in drafting their report about ways to protect children from sexually explicit material. He also sat on the US Congressional Internet Caucus Advisory Board, and testified before Sen. John McCain's Commerce Committee hearing on Internet Pornography.

His expertise has lead him to speak before international organizations, including the Organization for Economic Cooperation and Development's forum on Internet content and self-regulation, the Bertelsmann Foundation's conferences on "Child Safety and the Internet", and International Ratings and Filtering. Mr. Ross spoke before the Freedom Forum's annual Technology Conference for Journalism Educators and participated in a panel of technology experts at Harvard University's symposium, "The Internet and Society."

Mr. Ross also spoke at and arranged the "The Internet and Our Children," an event that Net Nanny co-sponsored with Microsoft, and featured Senator Patty Murray (D-WA), former Congressman Rick White (R-WA, 1st DST.), the U.S. Customs Child Pornography and Cybersmuggling Unit, the ACLU, and Cyberangels.

He was the recipient if the first ever The Christian Computing Award for a software product, in recognition for his long-standing contribution to further public understanding of the important issues surrounding child safety and securing data in the online world. For his exhaustive efforts to ensure that the Internet is a safe, open medium, Mr. Ross received the first annual Internet Humanitarian of the Year award in February 1999, from CyberAngels in New York, an online Internet safety organization (a division of the Guardian Angels). Also in the same year, Mr. Ross was awarded the Ethics in Action Award, in Vancouver BC, for individual ongoing corporate responsibility.

Prior to Net Nanny Software International Inc., Ross developed expertise in information flow, routing, access control and network management while working as a traffic engineer at TELUS (formerly BC Tel.), the largest GTE operating company in Canada. As the Network Systems Manager, Ross was responsible for overseeing the development of the company's NICS (Networking Information and Communications System). During his 14-year tenure at BC TEL, Ross also served in Beijing, China, instructing on Network Systems and their uses within the North American network to Post and Telecommunication Staff in Beijing.

Mr. Ross graduated from California State Polytechnic University in 1973, holds a Bachelor of Science Degree in Electronics Engineering, and is a registered Professional Engineer. Mr. Ross sits on the Board of Directors of "The Society For The Policing Of Cyberspace" and is often speaks at their Annual Conferences and Quarterly Meetings In regards to Biometrics, Ethics and Privacy and Data protection and other security issues.

He is a Veteran of the US Army, where he was trained as a communications specialist He attended AT&T's Network Management School and has taken numerous management courses from GTE and is an Alumni of the Banff School Of Advanced Management.

put together project to deal with the online luring of children
sees a need to educate the "lost generation"
http://www.nambla.org (North American Man/Boy Love association)
this website promoting paedophilia offers instructions for adults to manipulate children into thinking that sexual abuse and exploitation are okay
prison inmates now have internet access
http://www.soc-um.org - child protection and awareness site
---
MYRON G. CLARIDGE, Crown Counsel

Called to the Bar, May 15, 1974. February 1997, joined Special Justice Programs team and assigned to Hate Crime Team and Residential Schools Protocol Committee as Crown Counsel on each of these province wide teams. As Acting Director, duties included Chairing the Hate Crime Team; a member on the Joint Management Team for the Provincial Prostitution Unit; responsible for Environmental Prosecutions and in that time at least two special prosecutions with outside counsel; continuing development of Alternative Measures and responsible for Interim Sexual Assault Policy and other portfolios of the Special Justice Programs team.

Since 1998, Mr. Claridge has been a member of the Federal/Provincial/Territorial Working Group On Offensive Content on the Internet advising the federal government on amendments to the Criminal Code of Canada. In November, 2001, the Working Group published its report suggesting means of addressing criminal activity including child pornography, luring and hate propaganda on the internet as well as addressing technical and legal issues regarding internet service providers and the training of police and Crown Counsel. B.C. was a major contributor to the paper and inspired amendments to the Criminal Code which are underway. In late 2001, the previous Working Group was expanded, renamed and given a mandate to address Cybercrime. Mr. Claridge is presently a member of that committee and actively involved in it.

February 2002, Continued as Crown Counsel on B.C. Hate Crime Team. The B.C. Hate Crime Team organized and presented a Workshop on Hate Crime on the Internet to police officers from across Canadian and international jurisdictions. It was the first workshop on this topic given to police in Canada. I was one of the presenters.

Mr. Claridge is a member of the Agora in Seattle and the equivalent British Columbia based The Society For the Policing of Cyberspace. Mr. Claridge has been asked to attend and present on Lawful Access amendments at the 2002 Policing Cyberspace International Conference in Richmond, British Columbia on November 2-5, 2002.

Contributor to Federal/Provincial/Territorial subgroup on Offensive Content on the Internet - Terminology and Luring papers. Recommended three amendments to Criminal Code which, with the aid of British Columbia colleagues, were accepted by the federal government.

worked in BC Hate Crimes Unit
Provincial Prostitution Unit
Politics and the law butt heads
R v Sharpe case caused members of the public to become concerned about child pornography
Bruce Headridge & Noreen Waters - working on child luring
The public needs to know what the issue is and that something must be done about it
ISP's and "black hat" hackers want compensation for their work for policing services
Convention on Cybercrime
New words have been added to the Criminal Code as a result of the growth of the internet e.g. "transmit"
wiretaps and search warrants now issued to cover emails and online chats
http://www.ageofconsent.com - details ages of consent for sexual activity in various countries of the world
"Collections" of child pornography refer to very large collections of images
e.g. "Helga" - sexually abused from ages 1 to 10 and each "collection" consists of 40-60 images taken during each incident of abuse
---
Deirdre Goudriaan, M.L.T.

Instructor at West Coast College of Health Care

Her master's thesis is focusing on "profiling the Johns." and is also the primary trainer and Manager of a large training division and family and youth services division for a private organization.

Deirdre Goudriaan - Team Play Consulting

researching demand side of street sex trade
tackle online, onstreet, and off-street sex trade
huge child sex tourism industry in Canada
2010 Winter Olympics may be the impetus for changes in crime issues and social problems, i.e. the "Red Light District" arguments
---
Det./Cst. Raymond Payette

the DISC program DETER IDENTIFY SEX-TRADE CONSUMERS

OBJECTIVES The purpose of DISC is to focus police attention on the street-level sex-trade consumer. This attention is being focused on the consumer to alleviate the associated issues involving the safety of families and security of neighbourhoods jeopardized by the disruption the activity imposes upon communities. D.I.S.C. works in conjunction with on-going investigations to identify suspects involved in sexual assaults, pimp investigations, and homicides and those involved in all aspects of the sexual exploitation of children not only in Canada but world-wide.

D.I.S.C. will provide: An information management system consisting of the following five categories: "sex-trade workers", "pimps", "persons of special interest to the police", "consumers" and juveniles exploited by the sex-trade through the "FACES" program, and their activities. This system can be used in major crime investigations involving the sex-trade.

a.. D.I.S.C. will provide an information management system that enables the exchange of information and photos in real time to track suspects within and across borders.

b.. The category "persons of special interest to the police" - categorizes any investigation involving the sexual exploitation of youth and women. Where the suspect's actions are a marked departure from the norm, i.e., Internet contact, filming children at play, etc.

c.. Provide a "pro-active" approach to deter the street-level sex-trade by identifying the consumers.

d.. A method that Patrol members can easily access and use to Deter and Identify Sex-trade Consumers.

e.. This project works in conjunction with V.P.D.'s multi-faceted approach to dealing with the street-level sex-trade.

INVESTIGATIVE GOALS Due to the transient nature of the sex-trade and its participants it is therefore necessary for police to share and distribute information regarding these participants. The D.I.S.C. network provides the vehicle for this information sharing that is essential in solving the on-going investigations that stem from the sex-trade and the sexual exploitation of youth.

STATED GOAL OF D.I.S.C. The ramifications of the sex trade leave a negative impact on businesses, schools, parks, and families in the afflicted communities. D.I.S.C.'s goal is to transfer the responsibility of the issues surrounding the sex-trade onto those that consume and prey on sexually exploited youth and the victims of the sex-trade.

VPD/Vice Unit/DISC Program

(Deter and Identify Sex-Trade Consumers)

partner with Oscar Ramos
focus on 5 groups

johns
pimps
adults
child/youth
"special interest" persons - persons out on the strolls with "rape kits" consisting of duct tape, gloves, ping pong balls, etc.

40 agencies are now using the DISC program
police don't communicate outside their departments e.g. VPD-RCM
"trafficking" also means the moving of children & youth within Canada for sexual exploitation
DISC played a role in the famous case of the 11-year-old girl from Portland, OR who was seen on the Vancouver kiddie stroll
the media wants to keep the focus on outside factors e.g. American traffickers/pimps
the girl in question was only on the street for 11 hours
Canada is a tough country in which to get a conviction for trafficking
Bruce Headridge - negotiated with an online predator to catch him
predatory behaviour cuts across all socioeconomic classes
exploitation is about power and control, not about sex
the DISC database covers many people involved in the sex trade
many guys are out on the strolls "practicing" the sexual assault on street workers
serial killers/serial assaulters have been johns at some point
Raymond & Oscar want to take the DISC program nationwide/continent-wide
difficulty also exists in the vague and convoluted definition of "child pornography" in the law
paedophiles use often more innocent materials because of their sexual interest in children
---
Corporal Alain Filotto

Cpl. Filotto joined the RCMP in 1991 from Montreal, Quebec and was stationed at Surrey detachment following training. After 4 years working General Duties, Cpl. Filotto was transfered to the Surrey Drug Section and for the next few years worked drugs, auto theft and Criminal Intelligence. Cpl. Filotto gained experience working with Youth Gangs when on the Criminal Intelligence Section and was recently a member of the Vice Unit which investigates prostitution offences and youth sexual exploitation.

Having an interest in computers and the internet, Cpl. Filotto is currently enrolled in the Computer Forensic Program at BCIT. As Surrey detachment currently has no technological crime unit, Cpl. Filotto has taken upon himself to assist other members with crimes involving the internet and specificaly with email tracking. Alain was recently promoted to the rank of Corporal and is curently supervising a watch on General Duty in Surrey.

working between the Vice and Morality units
Surrey is the largest RCMP detachment in Canada with no computer crime unit
Has an interest in working with investigating computer crime
Statistics aren't currently kept on internet-based offenses at Surrey detachment e.g. internet/electronic fraud
policing is changing with the development of the community policing model, but police are at square one with the advent of internet crime and simply responding to incidents and trying to catch up
why do we tolerate such crimes on the internet?
anyone can be a producer or consumer of child pornography/exploitation
---
Discussion
to regulate or not to regulate?
never hear about the benefits of the internet, only the problems
we have the technology to control access to the internet, but we need education for people to learn how to use it
the public is techno-intimidated
parents need to be educated
Blockwatch meetings
Public education
how do we attract people to educational forums?
people don't want to believe that it can happen in their community or their families
the public is not truly aware of what child pornography really is
e.g. Paul Gillespie's presentation to police officers on child pornography
therapeutic issues are compromised by images on the internet
kids cannot be free from the stigmatization because the images will never go away and could resurface at any time from anywhere
---
Video from Gord
"Wired Kids" - http://www.wiredkids.org
examines child luring over the internet
kids are stalked online, threatened
http://www.missingkids.com website for the Centre for Missing and Exploited Children
children are lured willingly; convinced that they are meeting someone their age, while the adults are only telling the kids what they want to hear
1 in 20 Americans by the end of 2004 will be a victim of identity theft
5682 youth surveyed - Canadian youth are more likely to meet people offline

20% of youth surveyed had been invited to meet offline
15% of invited youth had gone
7% of youth who went took someone with them

Merlyn was contacted by a BC mother whose 12-year-old daughter "fell in love" with a 32-year-old British man who lived in his mother's basement

he sent her a prepaid cellphone with GPS and email capability

parents and adults assume that computers are fixed and stable
MSN and email addresses are crucial with young people as a means of communication
Reconnect workers and youth workers need to be more engaged with their youth online

Kids are looking for the right adults to connect with
P.O.'s are told they can't give out their email addresses for - unfounded? - security concerns

http://www.hushmail.com - free, encrypted email service
the tools are available, but education is needed to do it
politicians don't want to get involved in these issues because of their political sensitivity
"social engineering" - we allow people to share information with us
---
March 27, 2004

Morning Session
Vicarious Trauma - Team Play Consulting

Deirdre Goudriaan and Vern Haubrich

both have worked in Human Services and social services for many years

Vicarious Trauma - Team Play Consulting

anyone can suffer from it
social services workers need to learn how to deal with experiences arising from working with clients who are relating traumatic experiences

e.g. the trauma from 9/11 and the JFK assassination

traumatization can be very individual
all of a sudden can "shake up" one's world
first referred to as "burnout" in the 70's and 80's, which is a gradual accumulation of stress
the 1990's saw "secondary traumatization", an immediate, sudden onset of trauma/stress

* Team Play's PowerPoint presentation is available on the BCPOA website at

http://www.bcpoa.ca
---
Robert Winram

described briefly his first manic episode in the 1960's while attending UBC
has dealt with the disorder over many decades
an illness that robs people of their insight
became delusional in his first episode

received ECT treatments
memory was impaired due to laziness

20 hospitalizations with over 600-700 days

didn't receive correct diagnosis or medications
most patients should experience recovery within a year of correct diagnosis and treatment

how can P.O.'s keep people on their medications?

support groups
build rapport and understand that individuals' lives may not be going the way they'd like them to be

Robert now understands the warning signs of his episodes

can deal with them by increasing medications
was able to stop being a victim

success is built up through small tasks
was diagnosed so early he's never had alcohol
some people may need to change their medications over time
time mismanagement and a lack of real insight or connection to one's situation are characteristic of mental illness
can experience losses because of mental illness
managers and supervisors also need to be understanding and work differently with people experiencing mental illness
attitudes about mental illness are also cultural
sometimes forcing people into treatment may be the best thing for them because of their lack of real insight into their issues and behaviours
---
Ed Rogers:

President and founder of the Mood Disorder Association of British Columbia

http://www.mdabc.ca and bipolar for 22 years. Ed started the Mood Disorder Association with one support group along with my wife, Vicki, and we have 68 support groups around the province of B.C. I volunteered for five years at Willingdon Youth Detention Centre and got to know what it was like to work with adolescents. During Ed's years of being around mental health, I have seen a lot of addiction.

diagnosed with bipolar disorder after a back operation
31 hospitalizations
worked with youth detention facilities
wanted to offer the youth something else to do for a couple of hours

fewer AWOL's because the kids wouldn't want to lose their privileges
worked in schools as well

founded the Mood Disorder Association of Vancouver 32 years ago to help other people dealing with Mood Disorders and mental illness
---
Mid-Session
Cst. Scott Rintoul,

RCMP Rave Reviews - Drugs and Teens , "A Police Perspective" Presentation:

This presentation will focus on the awareness and recognition of the drugs of choice on our streets today. Included will be an in-depth look at the "Chemical Drug" scene. Results of a five year intelligence probe on "Rave Parties" and Night Clubs throughout British Columbia will be examined. Cpl. RINTOUL has attended in excess of one hundred (100) Rave parties.

The analysis of approx. 1,200 samples of synthetic chemical drugs seized from rave parties and night clubs over the past four years have confirmed many samples contained MDMA/Ecstasy, Ketamine, PCP, MDA and Dextromethorphan combinations mixed with Methamphetamine.

The presentation will increase your knowledge of drug use trends, drug facts, drug identification and drug paraphernalia.

Scott brings his expertise in chemical drugs in BC to the conference to raise awareness regarding drug use trends, drug facts, drug identification and paraphernalia, as well as his experiences at over 100 raves. Scott Joined the RCMP in 1980 and have worked in Uniform Patrol and Drug Enforcement in the cities of Richmond, Surrey and Vancouver, British Columbia. He is an Expert witness for Provincial Court (British Columbia & Nova Scotia) and Supreme Court (British Columbia) on Cocaine, Heroin, Ecstasy (MDMA), MDA, GHB, Methamphetamine, PCP, Psilocybin Mushrooms, Marihuana and Rave Parties. He has done all aspects of Drug Enforcement from Under Cover Operations to long term Conspiracy investigations.

Experienced in Wire tap (Interception of private communications) investigations, preparation and execution of Search Warrants

Scott Rintoul is the Co-Author of "Designer Drugs & Raves" 2nd Edition - June April 2001, 1st Edition - April 2000

RCMP Vancouver: Drug Trends in Vancouver/Lower Mainland
methamphetamine is relatively new in Canada compared to other countries in Asia
younger first-time users of drugs
increased morbidity in youth
easier to obtain and more potent
e.g. increased production of "weed oil"
increase in use of smoked drugs
more IV drug use, which contributes to increased HIV and Hep C infections
increased purity/potency of drugs
increased normalization of drug use
the number one reason for cause of death in youth aged 1 - 20 years is alcohol and drug accidents, incidents, and suicide
12-13 years - alcohol
13 - 14 - marijuana
14 - 15 - cocaine
15 - 16 - heroin, crystal meth, Ecstasy
"ATS" - amphetamine-type substances
Synthetic drugs are at an all-time high
"routes of administration"
various routes affect dopamine levels
different methods to get drugs into the brain
smoking is the quickest way
music is highly connected to the drug scene
the Rave scene is dying in Canada
Vancouver allows raves at city-approved venues with police, bonded security, paramedics, and no alcohol
can be seen as safer events for various groups
Coroner's office not as open about drug deaths
Drugs are moving more into the nightclub scene in Vancouver
starting new Drug Recognition Expert program
decriminalization of marijuana
new Criminal Code section dealing with chemically-impaired driving because breathalysers do not detect for drugs
ecstasy/MDMA/MDA is the most sought-after synthetic drug in Canada
DXM - dextromathorphan
Scott has his drug samples taken for testing at UBC
Ecstasy is more often being "cut" with methamphetamine
more and more often seeing "chemical cocktails"
Drug combinations
ecstasy + LSD candy flipping
ecstasy + mushrooms hippy flipping
ecstasy + Ketamine kitty flipping
ecstasy + meth elephant flipping
53% of drug users are using 4+ drugs in one event
meth causes permanent psychosis in 5-15% of overdose cases
most rapes are reported by girls under the age of 16
lack of understanding about
healthy relationships
healthy boundaries
consent
being drugged is an offense
GHB overdose has no "antidote"
doctors can only hope that you metabolize it fast enough
heroin-induced toxic leucoencephalopathy
disease of the white matter of the brain
10 deaths attributed to this in 2003
ketamine is water soluble
veterinary anaesthetic
very popular in Asia and being imported by Asian crime groups
---
Afternoon Session
Drug Panel Discussion

Darryl Persello, Moderator:

(available from BCPOA on Videotape)

Grow-Ops/Meth Labs
Grow-Rips - rip-offs of grow-ops
Abstinence vs. Harm Reduction
Legalization of Marijuana
Crystal Meth

Sam Mohan -

Needle Exchange

seeks to educate people on what a needle exchange is all about
harm reduction is a means to achieving abstinence
worked at needle exchange for past 10 years

learn more from clients than from courses
registered over 1400 clients

many successful individuals
now are PO's, teachers, nurses, etc.
approximately 40% have been needle-dependant for 5+ years

looking at more long-term program & goals
specific & individual programming

can't work with individuals using only once a month, they don't see their drug use as a problem
needle exchange does not equal harm reduction is only about 10%
requires looking at other issues correlated to an individual's drug use

90% have Hep C
some clients have HIV

the "Four Pillars" has to be more integrated

Prevention/Education - 80% of the work at the needle exchange is prevention
Enforcement
Harm Reduction
Treatment

heroin use is going up, cocaine is on the decline, meth appears to be steady
heroin users are often also using alcohol and prescription drugs

Scott Rintoul

Vancouver RCMP

the "War on Drugs" is an American term, not a Canadian one
prefers to have police working with the other three pillars
police are not focusing on

drug users; focus is on traffickers and distributors
grow-ops

rave promoters are open to inviting him for research purposes
chemical synthetic drugs are very popular in the drug scene
two types of drug labs; small "mom & pop" labs and large ones
BC is averaging busts of 40-50 meth labs a year
drug use helps facilitate sexual assault
increase of Hep C & HIV is in correlation to increased drug use -
http://www.tweaker.org
drugs are moving more into the social/party/club scene

Ed Rogers

BC MDA

mental health patients are like drug addicts, but they need medication to maintain healthy behaviours
people with addictions often have mental health issues and are self-medicating
dual diagnosis
many downtown eastside residents are dual diagnosis but refuse help

Robert Winram

BC MDA

bipolar disorder for decades
so terrified of manic episodes that it contributed to his decision to abstain from alcohol
enough difficulties managing behaviours while sober

The Hon. Randy White

Conservative Member of Parliament

http://www.randywhite.ca/ MP for Langley-Abbotsford, BC. He is currently the Chief Critic for the Solicitor General. Mr. White has committed himself to improving the status of victims of crime, reforming the prison system, and creating a national drug strategy. In 1996, he created the Victims Bill of Rights. He is Co-Chair for the Parliamentary Committee for the Non Medical use of Drugs. Also an active proponent of Bill C-333, an act to establish and maintain a national registry of sex offenders. Past Director and Vice-President of the Upper Fraser Valley Child Development Pre-school for handicapped children. Recipient of the Paul Harris Fellowship - Rotary International's highest award for "Service Above Self"

Justice Critic/Solicitor General Critic
National Drug Strategy portfolio
drug scene growing much faster than we can deal with in Canada
Senlis Council

http://www.senliscouncil.net/

international council dealing with drug strategy framework

Canada Drug Foundation

provides information about individual drugs
no policy recommendations

Bill C-10 - decriminalization of marijuana

will not help with the drug issues
no one is happy with it
legalization will not happen in Canada

election
consistency of programs across provinces and intra-provincially

some programs are better than others
scarcity of funding resources

getting people out of their problem environments
resources will be put in one place for distribution

Health & Corrections Canada are not good at managing funds for drug programs

equal emphasis needs to be placed on all four "pillars"
CMA will be used for advertising the ill effects of drugs
"zero tolerance" in prisons isn't realistic

optional sentencing will be made available

no support for safe injection sites
harm reduction is not a unified concept

no one definition exists
the term is so misunderstood that funders refuse to listen

consistency within the courts for punishment is also needed
time to end the debate, time to work together and develop a national strategy to work at the street level
prescription drugs popular in the Atlantic provinces, crystal meth popular with Ontario school-age kids

Dan Reist:

President of the Kaiser Foundation

The Kaiser Foundation's mission is to assist communities in preventing and reducing the harm associated with problem substance use and addictive behaviours, by facilitating relationships and managing the flow of information between all parts of the addictions system.

In 2001, Mr Reist chaired the BC Government-appointed Task Group which produced the Report, Weaving Threads Together: A New Approach to Address Addictions in BC, and was for many years the Executive Director of the Association of Substance Abuse Programs in BC.

Dan brings to his work 25 years' experience in nonprofit management and a reputation as a consensus builder. He is respected within the addiction services system and very familiar with the issues facing the sector.

passionate about evidence
1982 deaths attributed to alcohol in 2003
confusion exists over what harm reduction is
measure "harm" in life years lost
tobacco, alcohol, and drugs are 1-2-3, respectively
we, as a society, have a problem with psychoactive drugs
what about our own attitudes toward psychoactive substances

the "high-chasers" will get out of drug use
self-medicating people are about 10:1 more likely to end up with long-term drug problems

need to educate people about issues leading up to drug use
educate prevention personnel
all systems need to form coalitions and foster working relationships
another substance-abuse issue is performance-enhancing drugs

values drive individuals to use those drugs

what's driving our drug use in our culture or society?

Katharine Wallroth

YSAM Facilitator, Youth Forensic Psychiatric services

marijuana

makes people "stunned & dumb"
impairs cognition, motor skills, etc.

the bulk of youth offenders are involved with marijuana use

health and social problems as well

need to engage kids in more positive activities
attitudes about drug use need to change

Paul Nadeau

RCMP Grow-op Project

Grow-Ops

5000-7000 grow-ops were reported to the police in the last 3 years
BC used to lead in the number of grow-ops

ON, Que., & Manitoba are catching up
Grow-ops are now #2 ahead of tourism and behind agriculture in BC

no longer "Mom & Pop" operations

asian organized crime (growers) and outlaw motorcycle gangs (distributors)

BC pot trades straight for US cocaine
training 300 officers on riot squads to investigate grow-ops
lucky not to have had officers injured or killed
partnerships with BC Hydro

millions of dollars in stolen hydro each year
study from Darryl Plecas at UCFV highlighted the hydro theft problem

problems arising out of children living in grow houses

Grow-Rips

often hear about the ones that go wrong

wrong house
house was sold and new owners
people report grow-rips in progress to get police attention

study in Alberta on air quality in grow-op houses

70% of the grow-ops in Surrey had children living there

important to separate the fact from the fiction

average THC percentage is higher in US plants than in BC plants

what kind of education for judges?
growers no longer renting homes, they're buying them
judges are often guided by decisions made at the BC Court of Appeal

people coming before the Courts are often portrayed as the gardeners or first-time offenders

Adrian Carlson

only work with male participants
therapeutic community model

minimum stay 3 months
abstinence-based program
non-smoking program

10 beds, rarely all filled due to funding
peer-accountability
government cutting resources from working programs
most kids are using pot or crystal meth
referred by probation officers

3 kids successful
1 currently has 2 years clean

does cost $125.00 per day

cost-effective compared to other programs
sliding-scale basis for families who can't afford treatment
do a lot of fundraising

clients who complete program have 86% chance reaching 1 year clean
went through the youth program himself at age 18

has been working there now 3 years

the program works because they are in a community with young, clean people
believe in abstinence but everything works along the way

Barry Joneson

volunteer, 2nd stage program at the Last Door

adult program, was an addict himself, heroin user 27 years, Hep C
non-smoking program

smoking helps keep people that close to addiction

doesn't matter
drug addiction is a symptom of life and what's missing
support is ongoing
desire to change has to come from within
ultimate form of harm-reduction is abstinence

but however you get there doesn't matter

what message does legalization send to youth?

youth experimentation in Alaska doubled with legalization

crystal meth is going to be really bad
must get together and work together
on board of Drug Court at Vancouver

only available for federal offenses
provincial offenders don't have this option
forced treatment can work in some cases
Discussion
Question about Appeal Courts
More defense appeals on drug cases than the Crown because the Crown doesn't have the funding for appeals
May see sentencing grids and minimum sentencing guidelines
Insurance losses are #5 with grow-ops
Ecstasy costs about $20 per hit
Regulating the supplies for producing drugs
Class A and B precursors
Don't need a license/permit to purchase supplies
Distributors & sellers need licenses
Feds going to change the proceeds of crime legislation
Ó

OCOI Studios, 2004 postamble();